If you would like to see our comprehensive portfolio please view below.
Creative Agenda's for ISAC'S including Annual Reports
ISACs is Ireland's leading support and advocacy organisation for the development of Street Arts, Circus and Spectacle art forms in Ireland – we redesigned the existing logo tweaking the circular design, typography and colour to give a vibrant modern useable identity.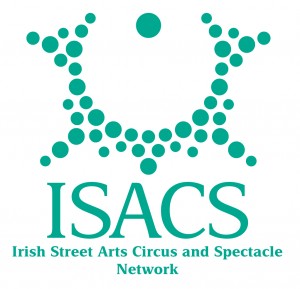 The saw the birth of a new brochure for ISAC's – the A6 folding tent card style design had to give all artists equal prominence and shows off the talent within the Network in a creative innovative approach sized to accommodate anyones pocket. See front & back artwork and the working tent card below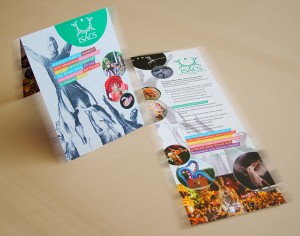 Many business's find an annual report is essential especially if they have an AGM for members – 2015, 2016, 2017 and 2018 Reports done and dusted with economical print run and pdf pages supplied for website upload for a broader audience – these also double as a sales tool. Always evolving the 2017 & 18 Reports took on a new A3 folded to A4 style.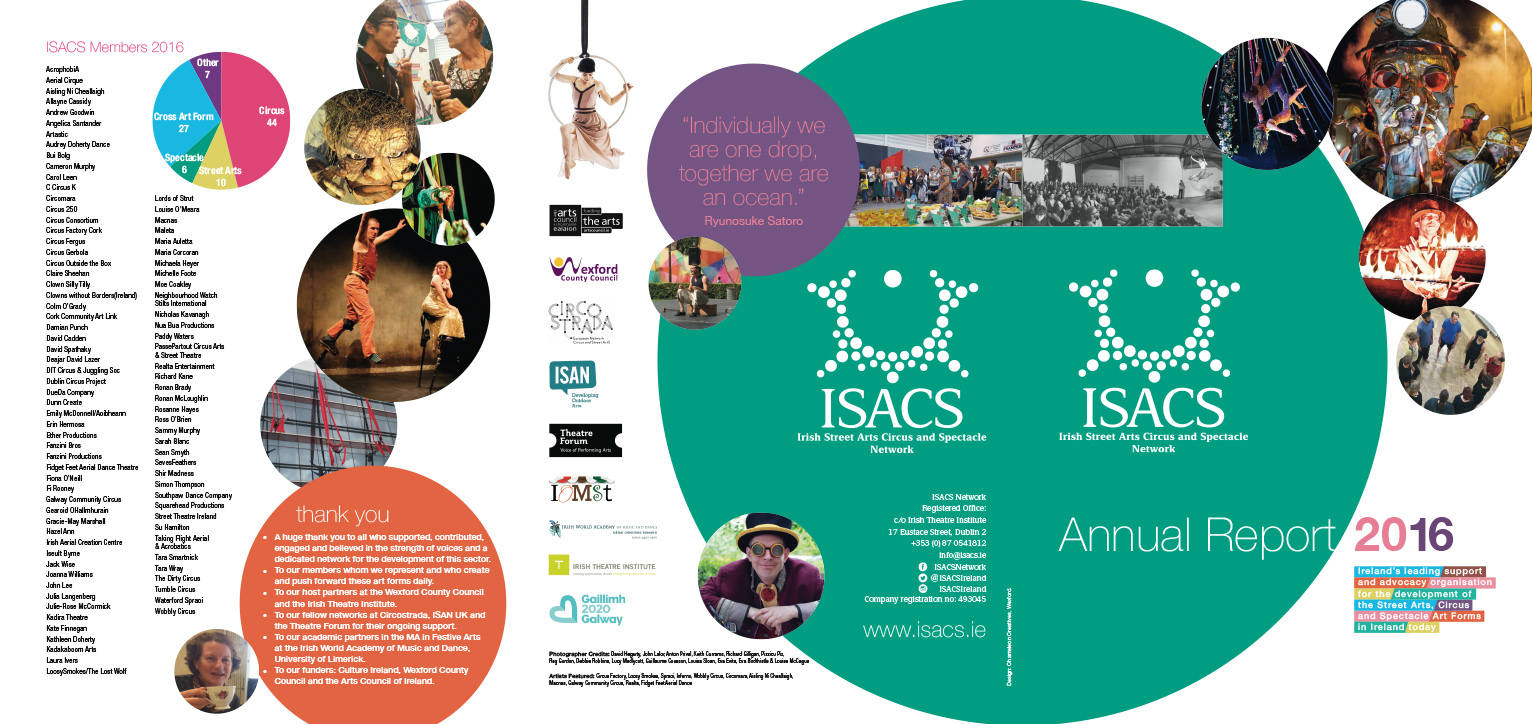 Size Matters
This project for well known emporium Kelly's really did matter as the design for this impressive large scale gable end wall signage went on to become their signature identity for use on advertising, internal promos and stationery. True branding that will last for decades.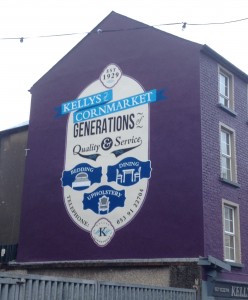 The first logo design completed:               Change of clients business name made no difference to the impact of the final logo below:
Changing the name of a clients business half way through the design stage of an identity is no hurdle to us and shows how adaptable our design is ! In this case the client decided half way through to change the name of the business to more aptly represent what she was selling. The icon and essence remained the same.
We do: completely new logos concepts, re-designing or freshening up your existing logos/branding or tweaks as needed, no problem!